How your gift can help unlock possibility
Watch this short video to see how your support changes lives. This Lent, your gift could open up opportunities for people like Innocent and Edwige around the world.
Innocent was just ten years old when he started working at an illegal gold mine in Ivory Coast. Without the opportunity for an education, there can often be nowhere else to turn. The door to a better life seemed slammed shut.
The mines were dangerous. Two of his friends became trapped in a tunnel and died. So Innocent gave up and started working as a farm labourer. But with a wife and two children to feed, it didn't provide enough income. His family would often go hungry.
This Lent, you can transform the lives of people like Innocent – unlocking opportunities and creating a more secure future.
Your gift could help our local church partners provide life-changing business skills training, creating a secure future for people in need. And because the training is holistic – grounded in Biblical teaching and meeting physical, material and spiritual needs – the transformation will last.
Donate to our Lent Appeal and help transform lives around the world.
Please give now
Local churches changing lives
Four years ago, Pastor Edward from his local church started inviting Innocent to his home to talk about God and faith. Innocent's relationship with God was restored. He started attending services and joined the church's business training programme – supported by Tearfund.
Now, Innocent has plans to save up and open a shop: 'I'm going to work hard in order to open my DIY store,' he says. 'Pray to God for me that one day I will be great – successful.'
Work like this is transformational. But it can't happen without people like you. Poverty isn't God's plan. You are. By giving to our Lent Appeal, you can unlock the door of opportunity for people like Innocent who are trapped in poverty.
Please support vital work like this around the world by giving to our Lent Appeal today.
Image credit (below): Patrick Brown/UNICEF Panos Pictures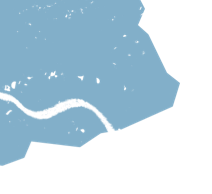 Get our email updates
Learn about our work and stay in touch with all things Tearfund. Hear about our news, activities and appeals by email.
Sign up now