How your gift can help open the door of possibility
Edwige has big dreams for her life, and for her baby's. But for young people like her in Ivory Coast, the door out of poverty keeps getting slammed shut. Now, you can help open the way again.
Youth unemployment in Edwige's community is rife. Without an education or decent job opportunities, young people feel trapped. Many have to turn to illegal gold mining or worse just to survive.
'Alongside the gold panning, there is prostitution,' Edwige explains. 'Girls as young as 14 are involved in sex work…'
This Lent, you could transform the lives of people like Edwige – opening up opportunities and creating a more secure future.
Your gift could help our local church partners provide life-changing business-skills training, creating a secure future for young people in need. And because the training is holistic – meeting physical, material and spiritual needs – the transformation will last.
Donate to our Lent Appeal and help transform lives around the world.
Please give now
Support local churches changing lives
Edwige did everything she could to avoid the fate of other young people in her community, working tirelessly as a farm labourer. But it wasn't enough to support her and her baby.
'I couldn't make ends meet,' Edwige remembers. 'It was difficult. I had gone three days with no food.'
A couple saw Edwige crying outside her home and invited her to church. There, she received support for her baby and heard about business-skills training, which is part of the Church and Community Transformation programme we are running through local churches. This opened a door for Edwige that changed her life – both materially and spiritually.
'With God, everything is possible, he will give me another opportunity tomorrow,' Edwige says. 'There is always hope.'
Poverty is not God's plan. You are. Please support vital work like this around the world by giving to our Lent Appeal today.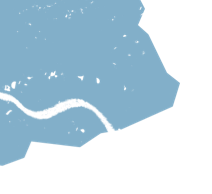 Get our email updates
Learn about our work and stay in touch with all things Tearfund. Hear about our news, activities and appeals by email.
Sign up now