Faith leaders call for debt relief to save lives
The UK has an opportunity to help give poorer countries their best chance of fighting Covid-19 – by cancelling their international debt. Faith leaders are now calling on the UK government to lift this burden
Written by Tearfund | 13 Jul 2020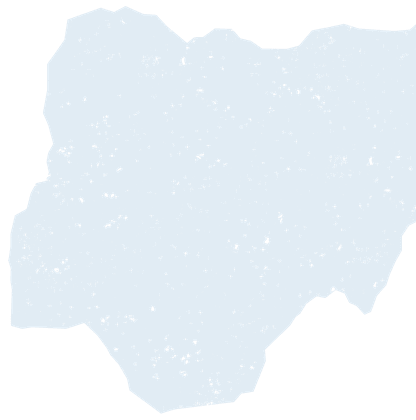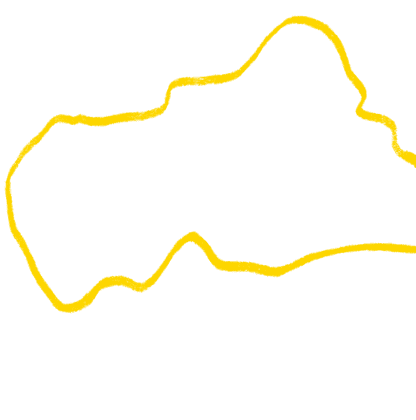 For developing countries, being able to focus resources on fighting the coronavirus pandemic is literally a matter of life or death. Faith leaders in the UK say our government could give poorer nations a fighting chance against Covid-19, by cancelling international debt.
On Monday, 77 UK faith leaders joined their voices to call on Chancellor Rishi Sunak to cancel debt repayments for the world's poorest 77 countries. This would bring critical relief to help them fight the pandemic and invest in health care, access to clean water and emergency supplies.
Among many others, the letter was signed by: former Archbishop of Canterbury Dr Rowan Williams; Rev Nicky Gumbel (HTB); Rev Kate Wharton, Rev Mark Melluish and Rev Paul Harcourt (New Wine); Dr Marcus Chilakaa (RCCG); Rev Celia Apeagylia-Collins; Dr Krish Kandiah; Rev Gavin Calver and Rev Yemi Adedeji (Evangelical Alliance); Dr Robert Beckford; and bishops from all over the UK.Tearfund CEO Nigel Harris also signed the letter, along with the leaders of Christian Aid, CAFOD and SCIAF. In our Reboot Campaign, we've been calling for the UK government to prioritise the poorest in the Covid-19 response and recovery – and one of our 'five steps to a better world' is cancelling debt for the poorest countries.
'There is an overarching moral case for international debt relief'
In their joint letter, the faith leaders say, 'There is an overarching moral case for debt relief.' They highlight the teaching about debt cancellation and caring for the most vulnerable found in both the Old and New Testaments, and in other faiths too.
They continue, 'To insist on debt repayment in the face of the suffering caused by this pandemic would be an affront to the faith traditions that we represent.'
Instead, the faith leaders are asking the chancellor to work with the finance ministers from other countries to cancel repayments owed in 2020 and 2021, and to push for the World Bank, International Monetary Fund and others to do the same.
Coronavirus and the lockdowns to protect public health have brought huge challenges for those who were already vulnerable. Many people are struggling to get food and clean water or earn a daily wage, and are at risk from sexual and gender-based violence. The World Bank estimates that between 71–-100 million people are at risk of falling into extreme poverty as a result of the pandemic, while 270 million people could be facing severe food shortages, by the end of the year, according to the World Food Programme. Cancelling debt is a crucial step we can take to help countries respond to the pandemic and save lives.
Add your support to the Reboot Campaign by calling on the UK government to prioritise the poorest in our response to and recovery from the pandemic. Send your reboot message today: www.tearfund.org/reboot
The full list of signatories is as follows:
Rt Rev and Rt Hon Dr Rowan Williams – former Archbishop of Canterbury
Most Rev John D E Davies – Archbishop of Wales; Bishop of Swansea and Brecon
Most Rev Mark Strange – Primus, on behalf of the College of Bishops, Scottish Episcopal Church
Rt Rev John Arnold – Bishop of Salford; lead bishop on environmental affairs for the Catholic Church in England and Wales
Rt Rev Declan Lang – Bishop of Clifton; Chair of the Catholic Bishops' Conference of England and Wales Department for International Affairs
Rt Rev Joseph Toal – Bishop of Motherwell; President of SCIAF
Rt Rev William Nolan – Bishop of Gallowayb
Rt Rev Christopher Chessun – Bishop of Southwark
Rt Rev Tim Dakin – Bishop of Winchester
Rt Rev John Inge – Bishop of Worcester
Rt Rev Nick Baines – Bishop of Leeds
Rt Rev Christopher Cocksworth – Bishop of Coventry
Rt Rev Ric Thorpe – Bishop of Islington
Rt Rev Joanna Penberthy – Bishop of St David's
Rt Rev James Langstaff – Lord Bishop of Rochester and Bishop to HM Prisons
Rt Rev Graham Usher – Bishop of Norwich
Rev Hugh Nelson – Bishop-designate of St Germans
Very Rev Susan Brown – Former moderator of the General Assembly, Church of Scotland
Rev Richard Teal – President of the Methodist Conference
Carolyn Lawrence – Vice-President of the Methodist Conference
Rev Mark Slaney – District Chair, Methodist Church (Scotland)
Dr Marcus Chilaka – Assistant Provincial Pastor and National Ecumenical Lead, The Redeemed Christian Church of God
Rev John Fulton – Moderator, General Assembly of the United Free Church of Scotland
Rev Dr David Pickering – Moderator, United Reformed Church (Scotland)
Rev Clare Downing – Moderator of the General Assembly of the United Reformed Church
Mr Peter Pay – Moderator of the General Assembly of the United Reformed Church
Rev Simon Walkling – Moderator, United Reformed Church National Synod of Wales
Lynn Green – General Secretary of the Baptist Union
Rev Martin Hodson – General Director, Baptist Union of Scotland
Frances J Bloomfield – Convenor, Baptist Union of Scotland
Rev Damian Howard SJ – Provincial of the Jesuits in Britain
Elizabeth Allen – Clerk, General Meeting for Scotland, Quakers in Scotland
Rev Gavin Calver – CEO, Evangelical Alliance
Rev Canon Yemi Adedeji – Director of One People Commission at Evangelical Alliance
Rev Dr Stephen Wigley – Chair of the Wales Synod of the Methodist Church in Wales
Rev Dr Jennifer A Hurd – District Chair, Synod Cymru of the Methodist Church
Rev Celia Apeagyei-Collins – Founder of the Rehoboth Foundation
Rev Christopher Gillham – Secretary, Congregational Federation in Wales
Rev May-Kane Logan – Congregational Federation in Scotland
Lt Col Carol Bailey – Secretary for Scotland, Salvation Army
Pastor Chris Gbenle – Provincial Pastor, Province of Scotland, Redeemed Christian Church of God
Dyfrig Rees – General Secretary, Union of Welsh Independents
Rev Nicky Gumbel – Vicar, Holy Trinity Brompton
Professor Robert Beckford

– Professor of Theology at the Queen's Ecumenical Foundation
Rev Dr Sam Wells – Vicar, St Martin-in-the-Fields
Rev Paul Harcourt – National Leader, New Wine
Rev Kate Wharton – Assistant National Leader, New Wine
Rev Prebendary Mark Melluish – Assistant National Leader, New Wine
Dr Julie Morgan – Executive Director, New Wine
Dr Krish Kandiah – social entrepreneur, theologian and founder of Home for Good
Chris Gillham – Secretary, Congregational Federation in Wales
Rabbi Dr Deborah Kahn-Harris – Principal, Leo Baeck College
Rabbi Aaron Goldstein – Chair, Conference of Liberal Rabbis and Cantors; Senior Rabbi, Northwood and Pinner Liberal Synagogue
Rabbi Dr Charles Middleburgh – Dean, Leo Baeck College
Rabbi Naomi Goldman – Kol Chai Synagogue, Hatch End Reform Jewish Community
Rabbi Dr Barbara Borts – Honorary Research Associate, Department of Anthropology, Durham University; Honorary Research Fellow, Leo Baeck College
Rabbi Dr Jackie Tabick – Convenor, Reform Beit Din; Rabbi, West Central Liberal Synagogue
Shaykh Ibrahim Mogra – Imam; Chair, Virtue Ethics Foundation
Imam Sayed Razawi FRSA – Chief Imam, Scottish Ahlul Bayt Society
Sheikh Suliman – Trustee, Edmonton Islamic centre
Molana Mujahid Ali – Imam, Hafs Academy, London
Sheikh Abdulqadir – Imam Al-Muntada, West London Islamic Cultural Centre
Sheikh Kazi Luthfur Rahma – Imam & Khateeb, London Central Mosque, Regent's Park
Mohammed Saeed – Trustee, Green Lane Mosque, Birmingham
Imam Abid Salik – Imam of York Mosque & Islamic Centre
Dr Ravi – Trustee of Liverpool Mosque & Institute
Abdul Kareem Gheewala – Chair, Federation of Muslim Organisations, Leicester
Imam Emran Ahmed – Al Hikmah (Aberdeen)
Imam Ibrahim – Aberdeen Muslim and Islamic Centre
Moulana Sohail Ashfaque – Blackhall Mosque, Edinburgh
Moulana Abu Bakr – Cumbernauld Mosque
Amanda Khozi Mukwashi – CEO of Christian Aid
Nigel Harris – CEO of Tearfund
Christine Allen – Director of CAFOD
Alistair Dutton – Director of SCIAF
Tufail Hussein – Director, Islamic Relief
Shanon Shah – Interim Coordinator of Faith for the Climate network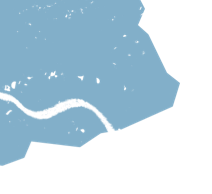 Get our email updates
Learn about our work and stay in touch with Tearfund. Hear about our news, activities and appeals by email.
Sign up now