Take on today's challenge
As we contemplate the scale of the climate crisis, it's important we keep our eyes fixed on the God of justice, who loves creation and brings restoration and peace.
Will you join us in praying for people affected by poverty and climate change? You can sign up to receive text prayer updates from our Advocacy team to inspire your prayers for those most affected by the climate crisis.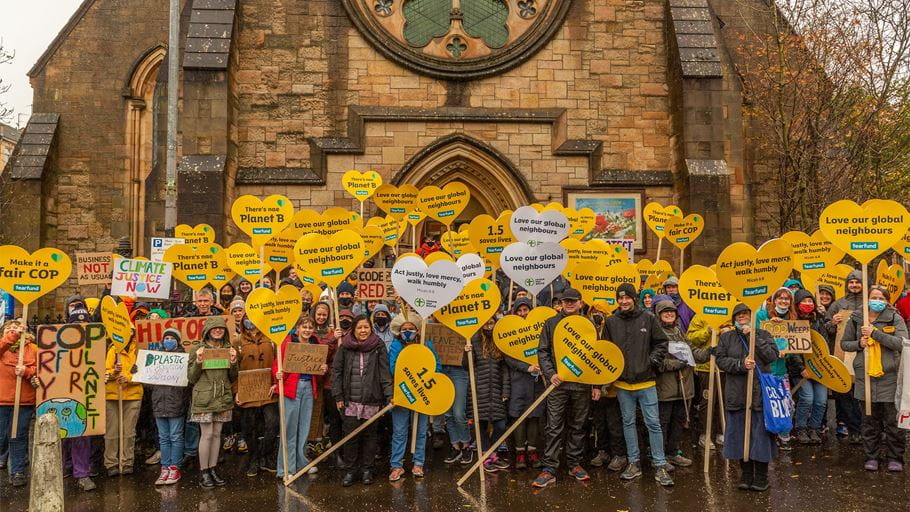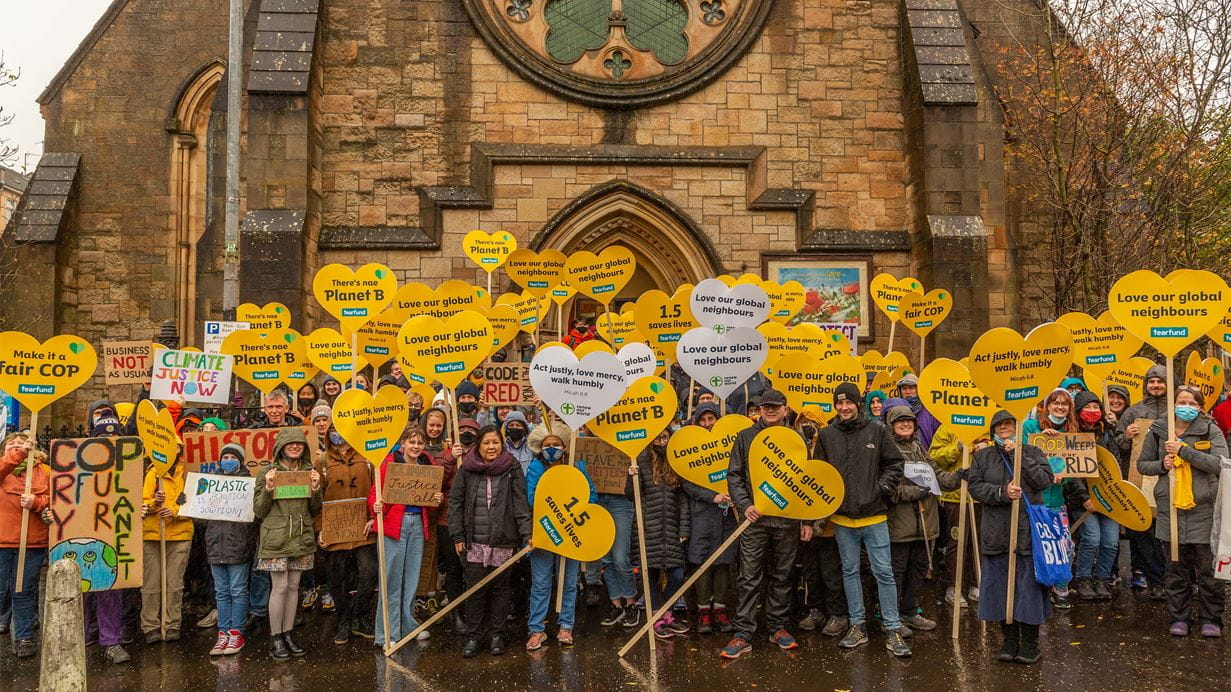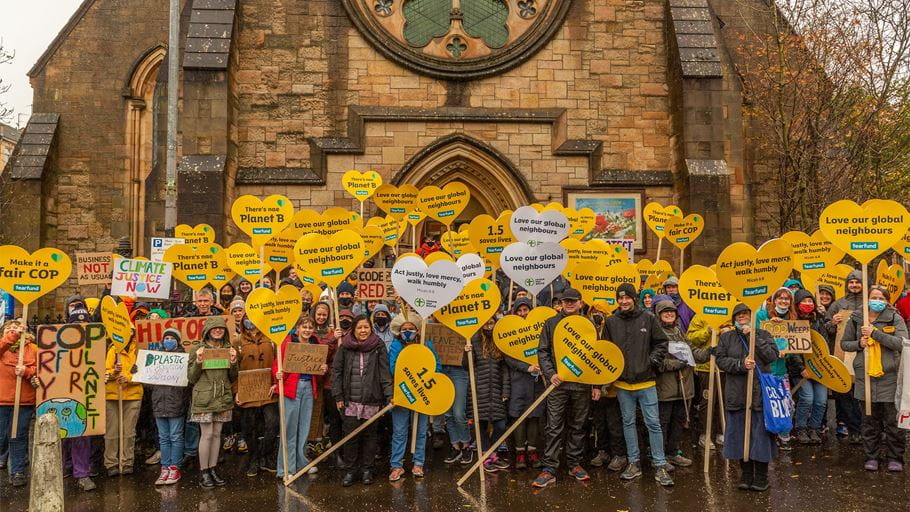 COP26 Global Day of Action march with Tearfund, Glasgow November 2021 | Image credit: Chris Hoskins
Sign up to receive updates to inspire your prayers for those most affected by the climate crisis

Sign up now
Pause to reflect
'I have told you these things, so that in me you may have peace. In this world you will have trouble. But take heart! I have overcome the world.' (John 16:33)
The more you learn about the climate crisis, the easier it can be to slip into despair. It's an emergency on a vast scale, where millions of lives are being affected.
There is so much we are at risk of losing. Yet one thing that we must not lose is our hope.
Yes, we grieve. Yes, we lament. Yes, we cry out in anger about poverty and suffering, and the damage caused to creation.
But, underneath and surrounding all these things there must be an inextinguishable hope. Because hope leads to action, and action changes the world.
This is not a problem for future generations to fix; God is calling each of us, today, to love our neighbours and to care for his creation. This is a problem God is calling us, as his church, to respond to.
The climate emergency is the greatest problem that humanity is facing. Hope is the solution. No matter how great the crisis may be, our God is greater. When the church comes together, we can achieve the extraordinary. It is our job to keep the door of possibility open – to keep dreaming that a better world is possible. Because it is.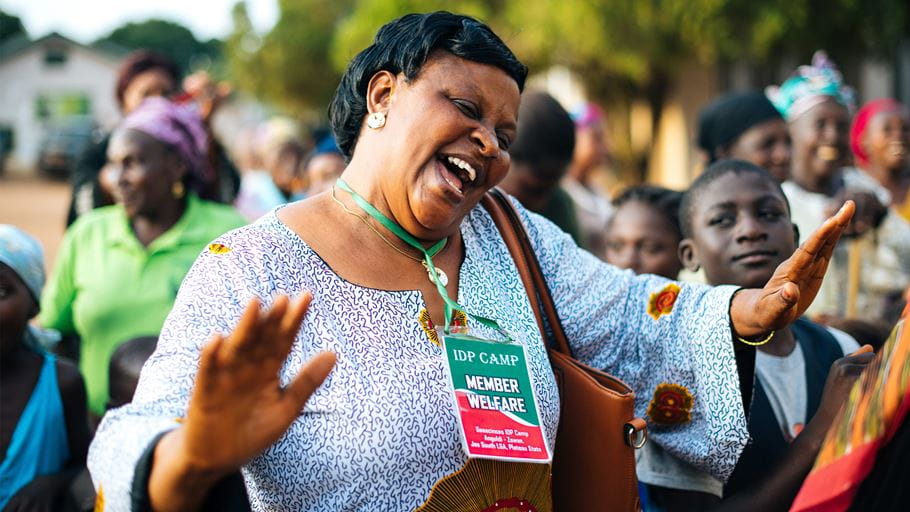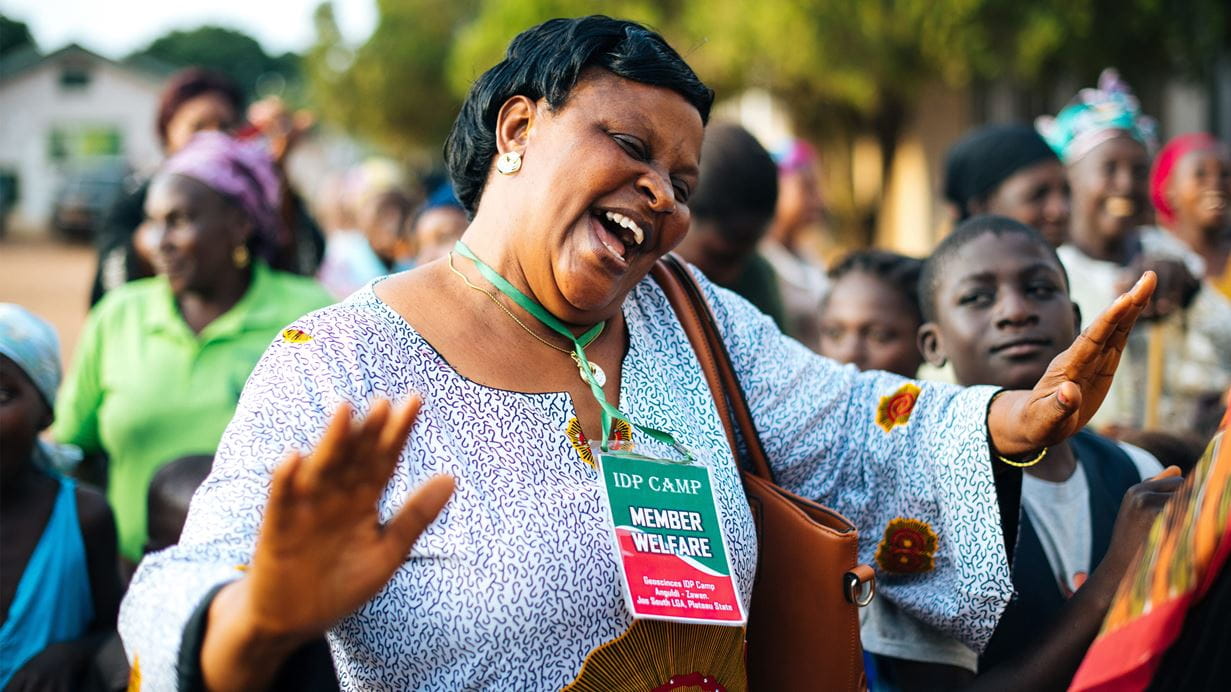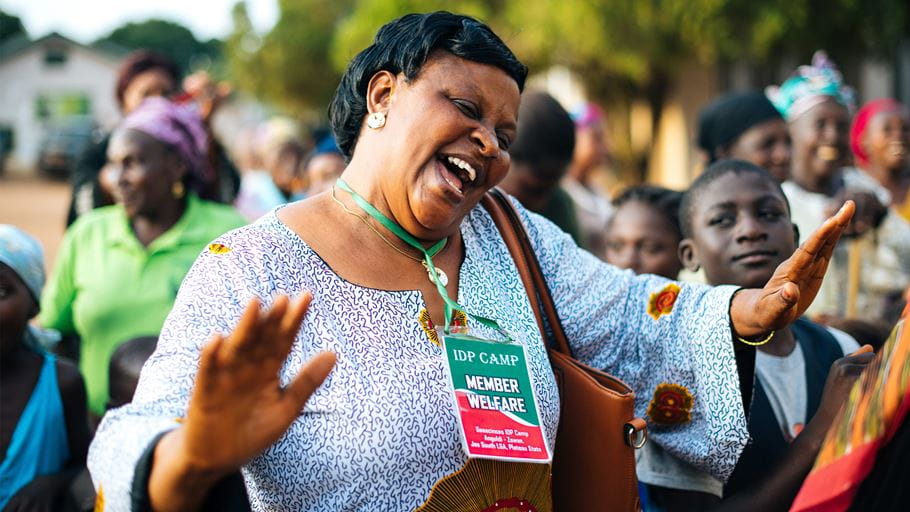 People at an IDP camp gather to dance and sing at the end of a day | Image credit: Tom Price
Today's prayer
Spend time today praying and reflecting on the challenges of the week. As we consider how we could live differently, why not pray differently too? This might be to write a lament or meditate on a psalm, or listen to worship music or going on a prayer walk in your local area.
Lord Jesus,
You are good.
You are joy.
You are truth.
You are light.
You are love.
You are hope.
You are with us.
Remind us of all this today,
And help us go forward with that inextinguishable hope in our hearts.
In your name, amen.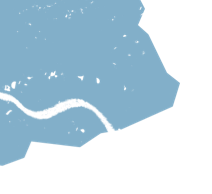 Get our email updates
Learn about our work and stay in touch with all things Tearfund. Hear about our news, activities and appeals by email.
Sign up now