You know the one.
The saying. The proverb. The famous adage.
'You can't really understand another person's experience until you've walked a mile in their shoes.'
But what if that other person doesn't have any shoes. What then?
Well, let us introduce you to Beth. Londoner, school teacher, all-round heroic Tearfund fundraiser.
Beth is just one of an army of incredible fundraisers undertaking a fantastic challenge of bravery to raise money to help end hunger and poverty.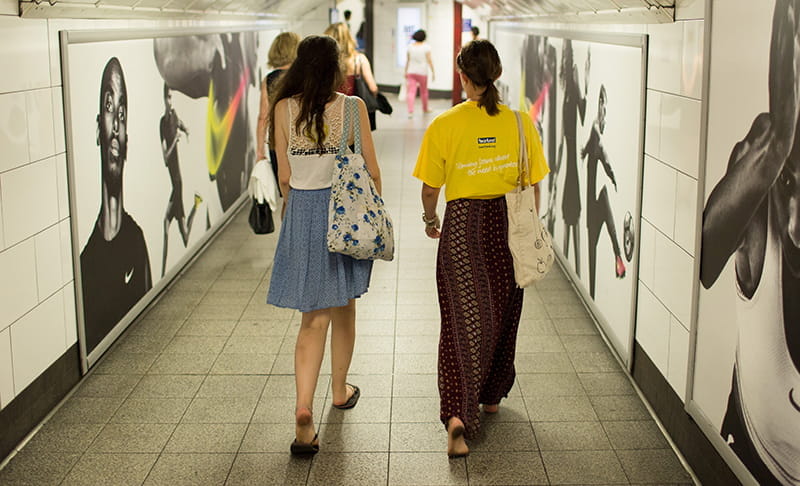 Brave like Beth
As we near the end of our Great British Summer, Beth has completed almost six weeks of going barefoot. Yes, barefoot! No shoes, no socks; just her toes and the ground for 42 days!
Beth says, 'My friends and family think I'm slightly mad, but they're all really supportive! It's fun, a little bit different… even my niece and nephew have been getting involved, and have walked around Sainsbury's with me with no shoes on!
'I heard about Tearfund through my church. I liked the idea of empowering people so they can help themselves get out of poverty. I chose a fundraising target of £250 as I was hugely impacted by the story of Yasmin, and really felt that sum of money could give a family like hers some much-needed stability in their lives.'
Kindness and encouragement
Having been to two weddings over the summer and a trip abroad to Sicily, Beth's barefoot travels have taken her far and wide. She's also been touched by the goodwill of strangers: on her very first outing from her home in East London to King's Cross railway station, she was able to talk about her endeavours, and was given a free coffee and croissant by a kindly server at Pret a Manger.
'I've also felt really supported by Tearfund which has been lovely,' says Beth, 'I've been using Instagram for photos and Tearfund has really spurred me on, liking photos and leaving comments. At times it was definitely the support I needed when I otherwise would have given up!
'One of the best things I've discovered is that I'm more focused and less distracted when walking now; I need to be aware of where I'm walking so there's no time for being on my mobile or not watching where I'm going. I've also learned that I can let go and actually live without something I think I need. The worst part? The rain has been ok, but the hot days have been tough. I've also had splinters, blisters, a couple of cuts here and there. I've also been trodden on – although not as much as I thought I would!'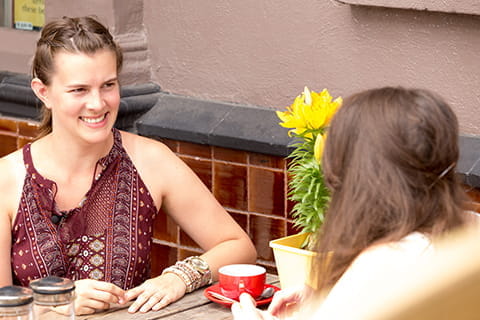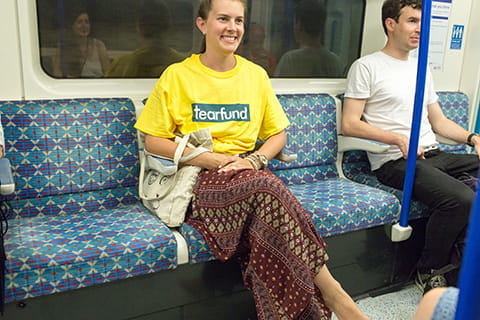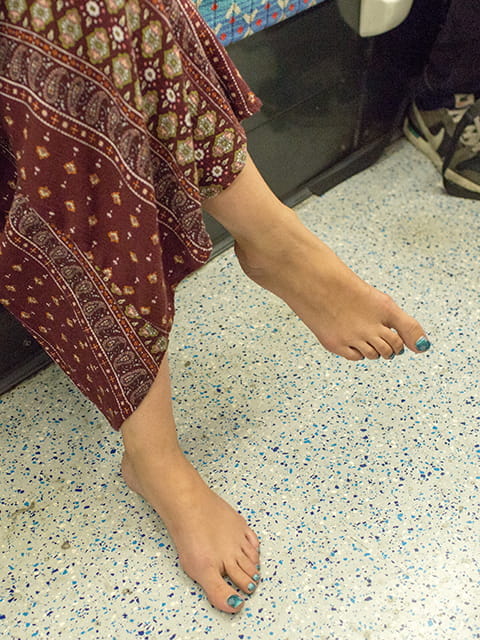 The next step
With a couple of half marathons to her name and now a stint of barefoot glory under her belt, what's next on the list for our fearless fundraiser? 'Who knows,' says Beth, 'possibly the Mean Bean Challenge next year!'
But for now, Beth, thank you – for, quite literally, putting your best foot forward (sorry!) and going the extra mile on behalf of the many people whose lives will be touched by your courage and generosity. We are grateful for your support, and inspired by your adventurous feat (again, sorry!) and steely determination to help change the world.
Join us!
We love to celebrate our wonderful Tearfund fundraisers, so if you have a story to share, do let us know. Our team loves nothing more than hearing stories from everyday people doing extraordinary things to help us end hunger and poverty.
If you'd like to champion Beth on to reach her fundraising goal, simply go to JustGiving to sponsor her.
And, if you'd like to take on your own heroic fundraising act for Tearfund – be it baking, running, skydiving – visit our fundraising page for ideas, resources and so much more!