Facing the climate crisis in a Covid-19 world
At such a time of global upheaval, it may seem strange to think about anything other than Covid-19. But this moment in history can be such a significant one for tackling the climate crisis too, if we grasp it.
Written by Tearfund | 22 Apr 2020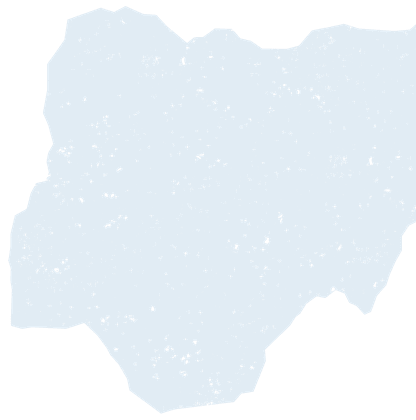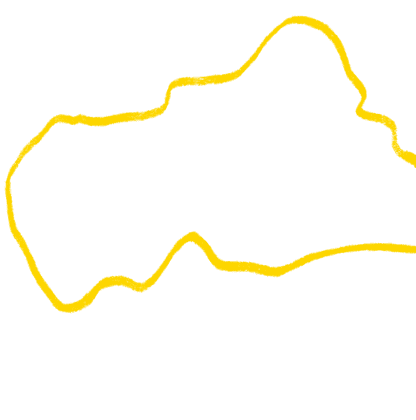 This talk was given by Jack Wakefield at the Spring Harvest Home 2020 online conference. The video has been made available during lockdown. For the transcript, see below.

At such a time of global upheaval, it may seem strange to think about anything other than Covid-19. But this moment in history can be such a significant one for tackling the climate crisis too, if we grasp it.

To consider this is not to downplay the tragedy of the current moment: this is scary and the loss of life is heartbreaking. But this is a crucial moment for us as a society. It's a moment when we are reflecting on what is most important in our lives, and it's a moment when we can choose how, together, we move forward.
Burning issues
We've talked about the need for urgent action on climate change for a long time – but politicians and businesses are still moving far too slowly to protect the most vulnerable. Global emissions continue to rise and we're on track for catastrophic levels of warming.
And when we talk about the climate crisis, we have to see it within the context of the wider environmental challenges we now face. The way our economy has worked has pushed creation to breaking point.
In fact, every 30 seconds someone dies from diseases caused by mismanaged plastic and waste. There are 2 billion people living among piles of plastic and rubbish with no safe way of disposing of it.
Let's change the direction
But in this crazy, scary and unpredictable time – a world dominated for now by Covid-19 – we have a real chance to change the direction.
As we all adapt to these massive changes to our way of life, we're seeing the world in a way we haven't before. Our priorities are shifting, and it's more obvious now than ever before how the old business-as-usual way of life wasn't working for everyone.
I live in London, on what is usually a busy commuter road. But this week I'm breathing deeply cleaner air than I can remember and I'm hearing new bird songs on my street for the first time.
In our old-normal, 40,000 people died because of air pollution in the UK every year, and globally the problem is much worse. Somehow, we got used to that level of tragedy.
On my street and throughout the country, WhatsApp groups are being set up and the elderly and vulnerable are being supported by their neighbours. Before all this happened, many of us didn't know they were even there. As a society we had got used to a tragic epidemic of loneliness in both our young and our old.
And as a nation we're more aware than ever of the insecurity that comes with so many essential jobs. People we used to see as 'low-skilled' are now called 'key workers'.
When we begin to reemerge from this crisis, we will have an opportunity.
Do we return to business as normal: get used to poor air quality again, stop talking to the vulnerable and elderly on our streets, and push people who have been homeless out of the hotels and back onto the streets?
Or do we choose to reimagine something better, where the poor and most vulnerable are well cared for, and where everyone – and all creation – can flourish?
An incredible vision
The book of Leviticus in the Old Testament was probably written after the Israelites had lived through years of exile and isolation, under the oppression and injustice of the Babylonians.
It's a book that calls the people back to the time of Moses, fixing their eyes on God's promises and provision. But it's also a book that calls people forward – casting a vision of a better society, governed by God's rules and distinct from the injustice of the world around them.
At the heart of the laws in Leviticus, in chapter 25, we find the laws for sabbath. They decree that every seventh day should be a day of rest, and every seventh year should be a time not to work, to allow the land to rest and to trust in God's provision. And then it says that every 50 years- the year after seven sabbath years, should be declare a year of jubilee. A year of freedom and liberation, a time of re-set for society.
In the jubilee year, debts are cancelled, slaves are set free, animals are allowed to rest and land is returned to the original owners.
It's an incredible vision – and it's one God planted in the hearts of the Israelites as they began to reemerge from exile and rebuild their society. They were given a vision not to conform to the world around them, but instead to pursue something different, that modeled the character of God.
There are three core principles in the idea of jubilee that we can hold on for today.
This jubilee vision:
sets slaves free, and brings freedom from poverty
makes sure the gap between rich and poor never gets too wide
allows creation to flourish and everyone can benefit from that.
As followers of Jesus, we too are invited to keep our eyes fixed on God's vision for a just and fair world. We're invited to pursue a world where everyone has the chance to flourish and where creation is well cared for too.
And we can all respond in some way.
Your response
Here are some practical things you can do:
While you're at home, why not send an email to the CEOs of CocaCola and PepsiCo, the two companies lagging behind in our Rubbish Campaign. Send an email today.
Think about ways we can care for creation while we're at home: growing some food on the windowsill or in the garden, reducing our food waste and switching to a renewable energy provider.
Hold our politicians accountable and speak up about the need to reimagine society on the other side of this crisis, so there is less inequality and injustice.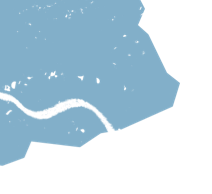 Get our email updates
Learn about our work and stay in touch with Tearfund. Hear about our news, activities and appeals by email.
Sign up now