Overcoming plastic guilt
Ever felt rubbish about buying single-use plastic? Kiran writes about his experience with plastic guilt, and how we can overcome it to make change happen.
Written by Rachel Madden | 26 Feb 2020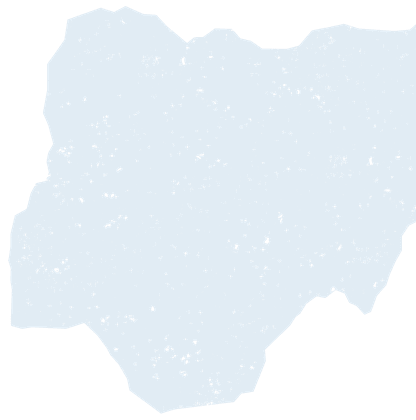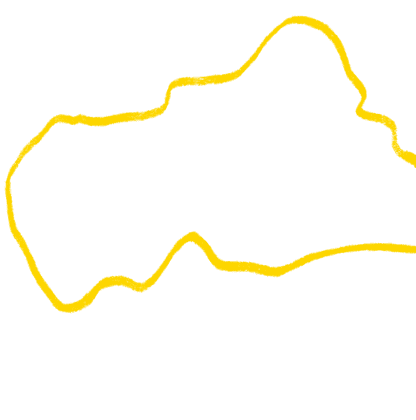 On the way back from a team away-day, the train was delayed. I ordered a coffee and sat down with a few of my colleagues, including one of our team leaders.
Then it happened.
My coffee arrived in a takeaway cup.
For context, I work in the team that launched the Rubbish Campaign – so 'single-use' is not a phrase you want to be associated with.
On what felt like a very long train ride, my mind raced with explanations: 'I was expecting a real cup,' or 'I swear I usually carry my KeepCup,' or 'It all happened too quickly.' Half-present in the conversation, I downed the coffee and stashed the evidence away into my backpack.
Basically, I was experiencing plastic guilt.
As much as I wanted to do the right thing, I had messed up again.
Have you ever felt this?
A wise friend of mine once told me that if you're fueling yourself with guilt, you'll need to keep topping up. In other words, when you're motivated by guilt, it only lasts for a short time – and then you need more. More often than not, it spirals into inaction. It's not a healthy or constructive path to go down (and it's also nothing like the gospel).
If we're going to tackle our world's rubbish problem, we need all of us to do our part. And we won't get there through guilt or shame.
Instead, we need to look ahead to the sort of world we want, and keep taking steps towards it. We can all make changes every day that help reduce the waste we produce. And every step in the right direction is worth celebrating. We're playing a long game here.
Plastic guilt
Let me be clear: single-use plastic is wrecking our planet.
People alive right now are suffering because of it – especially those living in poverty. The less single-use plastic we buy, the better it is for creation and for our brothers and sisters around the world.
And we urgently need companies and governments to take action too.
It's for all of these reasons that we need change that is both wide and deep. We can't afford to guilt ourselves or others out of taking action, no matter how small or large those actions are.
It reminds me of a quote from zero-waste chef Anne-Marie Bonneau, which has become a catchcry for many sustainable movements:
'We don't need a handful of people doing zero waste perfectly. We need millions of people doing it imperfectly.'
It also reminds me of the rich writings of Paul, found in Romans 5 and 6, where he explains how the freedom of living under grace doesn't mean free licence for sin; rather, it means living in a way that reflects the hope found in Jesus.
'What shall we say, then? Shall we go on sinning so that grace may increase? By no means! We are those who have died to sin; how can we live in it any longer?' Romans 6:1–2
Before my inbox is flooded with complaints, let me point out that I'm not making a theological statement about plastic. I've just found this to be the most helpful framework for understanding how we can be liberated from guilt while still trying to make better choices every day.
What shall we say, then? Shall we go on buying single-use plastic because we shouldn't feel guilty? By no means!
So what can we do?
1) Build change little by little
Incremental change makes lasting change. It's easy to look at what others are doing and feel like it's unattainable. But step by step, small changes can make a huge difference over time.
When I talked to Jack and Caitlin about how they fit a year's rubbish in a jar, it was encouraging to hear that getting to that point was a process that took over five years! Start where you can, and build from there.
2) Encourage yourself and others
It's all too common to see people on social media cutting others down for their shortcomings in cutting down waste. This doesn't inspire action!
Let's celebrate the steps people take towards cutting down waste, and encourage them to keep taking more. To put it another way, we can say, 'That's great! What's next?'
3) Keep going!
Whether you're just getting started with reducing waste or you've been at it a long time, there's always something more we can do. Get creative and keep on keeping on.
I'm taking action for Lent. Will you join me?
Today is Ash Wednesday, the start of Lent. I'm taking the Plastic Pledge to buy only loose fruit and veg for the next 40 days (and hopefully beyond). My local supermarket has a chronic addiction to plastic, so I'm going to let them know why I'll be shopping elsewhere!
(Also, I bought a plastic-wrapped head of broccoli recently. There, I said it.)
There are lots of ways you can make a Plastic Pledge, and you can do this any time. Check the Rubbish Campaign webpage for more ideas on what could be your next step. Will you leave behind your plastic guilt today and join the thousands of others taking action towards a less rubbish world?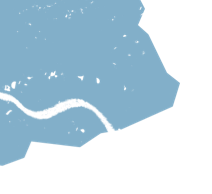 Get our email updates
Learn about our work and stay in touch with all things Tearfund. Hear about our news, activities and appeals by email.
Sign up now